By Endermologie®
Natural Face-Lift
LINK VIDEO HERE: LPG Lift 6 Cosmecanique
What is the Lift 6 Cosmécanique®?
The Lift 6 Cosmécanique® facial-enhancement system improves skin quality.
It frees the epidermis of dead cells.

It strengthens the dermis of the face by correcting circulation deficiencies and stimulating fibroblasts to increase collagen production, improving elasticity.

It exercises the cutaneous layer of the skin to combat aging by attacking flaccidity, wrinkles, expression lines, dehydration and poor circulation.
The Lift 6 Cosmécanique® system of technology redesigns the contour of the face, to erase the imperfections and to improve the elasticity of the skin.
Each Cosmécanique® session is organized in three parts:
Purification

Gymnastics

Supplementation
The Lift 6 Cosmécanique® concept is a mixture of cosmetics and mechanics-cosmetics to improve the quality of the epidermis, mechanics because the fibroblasts need exercise to produce more collagen and elasticity.
Facial muscles need fitness, too, and the Lift 6 Cosmécanique® will provide the excellent exercise those facial muscles need.
Is Your Face in Shape?
When you think about your face, usually you think about only the surface. You think about skin washes, creams and cleansers.
What keeps your facial skin strong, firm, and smooth, however, is its underlying foundation of connective tissue. Now, the Lift 6 from LPG offers a natural facial workout for the underlying structure of your skin.
As we age, our skin is subjected to a wide range of external irritants, such as ultraviolet rays from the sun, air pollution, and tobacco.
Your facial skin is the most exposed of all, and it can prematurely show signs of aging, such as lines, wrinkles, dry patches and slack areas. An unbalanced diet, swings in body weight, and gravity have negative effects as well, causing the structure of our skin to loose its firmness and to sag, much like the body's other underused muscles.
A lack of targeted exercise for your face compounds the problem. In order to fight these signs of aging, you need a means to achieve facial fitness in the same way you need a regular workout to maintain overall fitness. This is exactly what Cosmécanique® from LPG helps you to do, mechanically stimulating your facial skin and its underlying structure with breakthrough technology.
The process is painless, non-invasive, and tailored precisely to your skin type and sensitivity.
CLASSIC TREATMENTS, WITH THE LPG LIFT 6 COSMECANIQUE :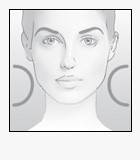 For faces prone to hollowed cheeks:
Anti-aging re-plumping LPG LIFTMASSGE
Restores skin density for a natural volumIzing effect

Doubles the skin's "self-hydration" capacity

Smoothes wrinkles and fine lines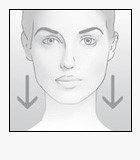 For faces prone to sagging:
Anti-aging firming LPG LIFTMASSGE
Firms skin for a natural lifting effect
Softens skin for better protection

Stems natural collagen destruction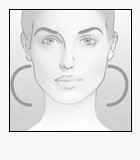 For faces prone to thickening:
Anti-aging re-sculpting LPG LIFTMASSAGE
Activates the natural lipolysis process to refine skin

Eliminate toxins to reactivate your face's radiance

Tightens skin pores
And also:
LPG LIFTMASSGE Neckline & Bust
LPG LIFTMASSGE Total Eyes
LPG LIFTMASSGE Eyes & Lips
LPG LIFTMASSGE Detox
TREATMENTS FOR SPECIFIC FACIAL AREAS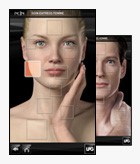 LPG LIFTMASSGE Upper Facial
LPG LIFTMASSGE Eye Puffiness & Dark Circles
LPG LIFTMASSGE Anti-Wrinkle Eyes
LPG LIFTMASSGE Mouth Contours
LPG LIFTMASSGE Facial Contours
---
FREQUANTLY ASKED QUESTIONS & ANSWERS
Q . What is Endermologie Liftmassage and what does it do?


A . Endermologie Liftmassage is technically designed to prevent and decelerate the ageing process of the delicate tissues of the face ,neck and décolleté – without injection or surgery. Endermologie Liftmassage stimulates your tissues at a celluar level to produce collagen and elastin to naturally restore your skin's firmness andsmooth away lines and wrinkles.Endermologie Liftmassage will result in firmer and younger looking skin after just one session.

Q . For Who is LPG Liftmassage effective for?


A . Since Endermologie Liftmassage is injection and surgery free, it is a cost effective and pain-free alterative for anyone looking to reduce the signs of ageing by significantly reducing wrinkles, lines and sagging skin.
Q . What does LPG Liftmassage feel like?


A . Endermologie Liftmassage is a very gentle and relaxing procedure, you won't feel any discomfort and your therapist will personally tailor the treatment to achieve your goals leaving you with the desired results. Endermologie Liftmassage will leave you feeling stimulated and invigorated.

Q . Is LPG Liftmassage a completely natural treatment?


A . Yes it is 100% natural, no chemicals or injections are used in this treatment. Endermologie Liftmassage promotes the body's natural production of collagen and elastin to produce younger looking skin with visibly reduced wrinkles and fine lines
Total Contradictions
Herpes

Infectious and inflammatory acne

Vitiligo

Cancer
LPG LIFT 6 Cosmecanique®
Endermologie® Face Care (Natural Face-Lift)

10 Treatment Sessions

R2500

5 Treatment Sessions

R2600

Single Treatment Session

(30min)

R280